Suffolk County Sherriff Errol Toulon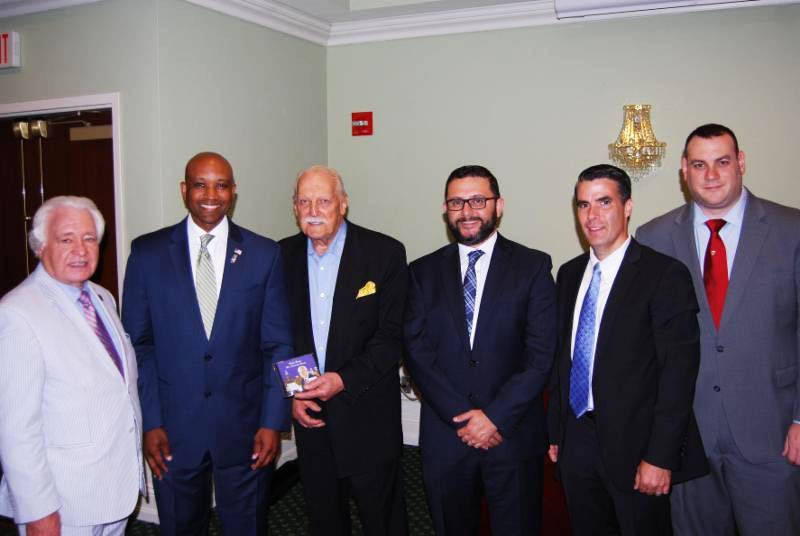 Suffolk County Sheriff Errol Toulon discussed his background in law enforcement. His father was a warden at Riker's Island and he also joined Riker's as a corrections officer. During the crack epidemic of the 1980s, the jail held 25,000 inmates.
He joined the New York City Department of Corrections in 1982. In 1996, he was diagnosed with Hodgkin's lymphoma and, in 2004, left his job to undergo a round of cancer treatments. He later returned to the Corrections Department and stayed there until 2017, when he said he was "forced to resign."
With just 53 days before Election Day 2017, Sheriff Toulon mounted a campaign for sheriff against Larry Zacarese. What made the election more interesting was that Toulon was not declared the winner until December 4, 2017 – almost one month after Election Day – because of all the absentee ballots that needed to be counted. The previous month, it had been too close to call.
His goal as sheriff is to reach out to as many children in the county as possible. He said he would rather see these children now than later, when they are arrested and facing jail time. He visits local schools to address issues facing today's students, including drugs, gangs, crime and bullying. He also addressed concerns from school faculty and administrators about school safety since the shooting at Marjorie Stoneman High School in Parkland, Florida on February 14. Sheriff Toulon said school districts operate autonomously so they decide how to handle school security, whether it is armed guards or private patrols.
In August, the sheriff's office began to work with Sandy Hook Promise, a group formed by parents whose children were killed in the December 2012 shooting at Sandy Hook Elementary School in Connecticut, to talk to students about reporting anything that can lead to a classmate's suicide or a school shooting. If they know something, he said, they should tell a trusted adult.
In handling the prison population, Sheriff Toulon emphasized rehabilitation – helping those who are incarcerated in turning their lives around and giving them a positive role model and getting them the treatment they need. According to the sheriff, 80-90% of those in jail may be suffering from substance abuse or mental health issues or never had any positive role models in their lives. To protect the older inmates, those 55 and older have been moved into a new facility so that they are not in the same facility as the younger inmates.
Among some of the changes next year are that, as of April 1, 2019, all incoming prisoners will begin rehabilitation immediately. Also, effective October 2019, no inmates younger than 18 will be incarcerated; this was part of Governor Cuomo's "Raise The Age" program. However, once those at least 18 years of age enter the prison system, Sheriff Toulon said they will be given instruction and have discipline instilled in them.
Sheriff Toulon said that, if the organization within his office fails, that falls on him. In an effort to improve training and morale, he has all deputies and corrections officers undergo two-day training on how to properly restrain prisoners or suspects and proper usage of firearms. He has also met with the female police officers to see what concerns they may have working in a male-dominated police force. He has also instituted an Employee of the Month program, in which a deputy, civilian employee and corrections officer are each chosen for the honor by their respective supervisors.