Meeting Recap – January 5, 2018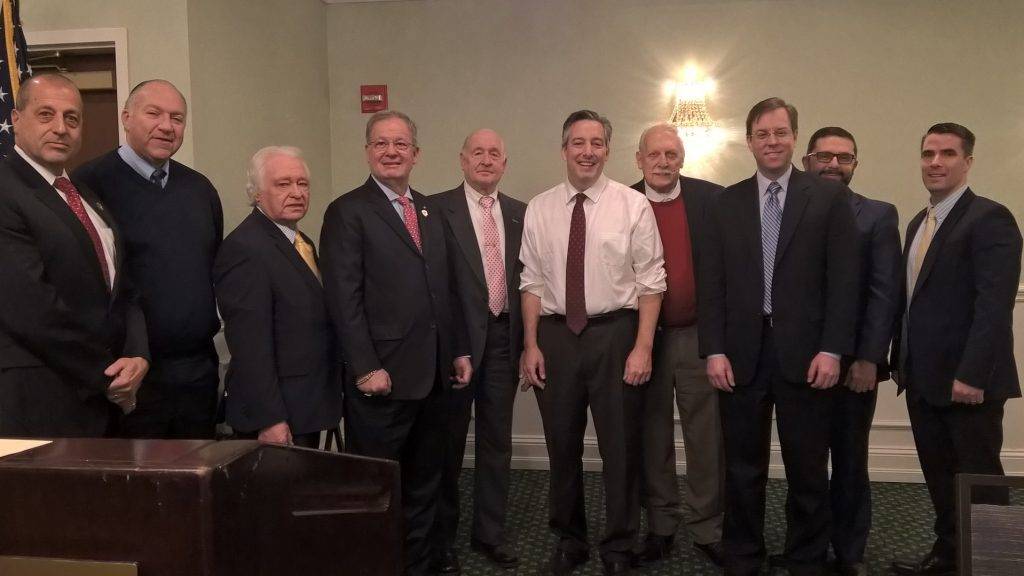 On Friday we were expecting our county executive Steve Bellone, but due to the state of emergency the
county was in from the prior day's snowstorm he could not be there. Not to worry, Mr. Bellone did not
disappoint. He sent Deputy County Executive Jon Kaiman.
Mr. Kaiman is the former supervisor of the town of North Hempstead and has executive experience that
is serving the county well now. Jon brought to the LIMBA audience some of the methods that he
employed before in his former position to Suffolk.
Kaiman spoke about the consolidation of purchasing and how it can and has saved money for the county
and the various towns and villages within its borders.
An example he gave was the purchasing of dump trucks. If a village needs one dump truck they may pay
$65,000. At the same time the county may need 6 dump trucks another village may need 2 trucks and
each town needs 3 trucks. The parks department needs 3 more trucks. Now when the bid goes out for
not one or a few trucks they are buying 21 trucks. Now the price per vehicle could be $55,000 instead of
$65,000.
There is nothing compulsory about this program, but it is working because it saves money for the
participating entities.
The practice is not limited to large item purchasing but also for computers and office supplies. A
question came from the audience about good and current information about real estate similar to a
successful program in Nassau County. Mr. Kaiman agreed that we should be looking at all facets of
operations that could be saving the county money.
He was also asked if school districts will consolidate, with school superintendents overseeing more than one school district. Mr. Kaiman said there may come a time when there will be a superintendent heading multiple school districts instead of just one, and that schools are becoming more open than ever to partnering with other districts because they have less money in their coffers and are feeling the impact of the 2% tax cap.