Farmingdale State College President John Nader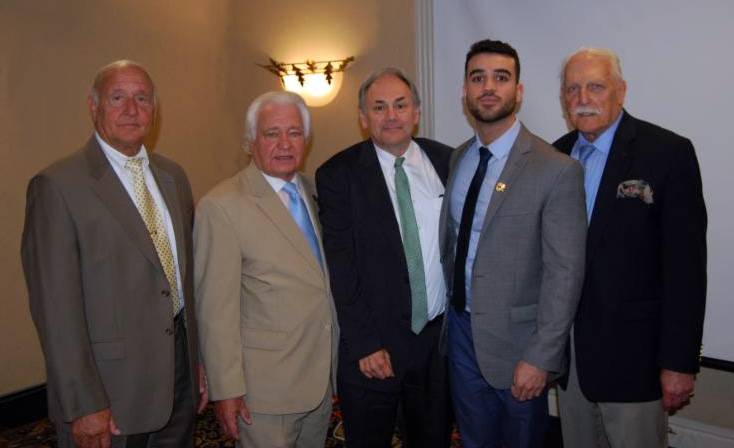 Friday morning we had John Nader PhD, president of Farmingdale State College. Dr Nader took the helm at Farmingdale last July and he is making a mark on the college. Each administration brings something new and John has had the unique position of first being a politician. Prior to Dr. Nader coming to academia he was the mayor of the city of Oneonta New York. He later took on the post of Provost of Dehi College a technical institution in the SUNY system.
As president of Farmingdale he is implementing programs with a point of view that embraces the highly competitive aspects of political life. President Nader told us that the brain drain that many people talk about is less of an issue with Farmingdale students and 80% of the grads remain on Long Island. 74% of them find employment in the field that that studied.
Farmingdale has made alliances with local major manufacturers and suppliers such as Canon and Henry Schein. Nader is actively nurturing that effort. These partners provide intern positions for the students. One of those initiatives is an alliance with National Grid. Grid's president Ken Daly, has been working president Nader on the training of natural gas workers.
Another proud operation of the college is the aviation program. It is small, about 100 students but with good equipment and under the competent supervision of Col. Mike Canders who has been a speaker at LIMBA himself.
The NEXUS Center of Allied Learning is an outreach program that will be receiving new funding. Farmingdale has been conducting an Energy and Sustainability Conference each year and that has been a success in displaying new techniques in energy methods.
Dr. Nader discussed the Excelsior Program that provides free tuition. The guidelines are income levels and a commitment to remain in the state. If a student decides to leave the state the tuition advance becomes a no-interest loan.