Moving Suffolk County Forward With Dave Calone
December 2, 2022 @ 8:30 am - 10:00 am EST
Candlelight Diner
56 Veterans Memorial Hwy
Commack, NY 11725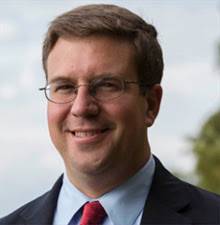 Dave Calone is an entrepreneur and investor as well as a former federal prosecutor. He is running for Suffolk County Executive in 2023 when Steve Bellone will leave office due to term limits.
Dave has helped start and build technology companies located throughout the United States. He is a co-inventor on 19 U.S. patents. One of the companies that he co-founded and led was recognized four times by Inc. Magazine as one of the fastest growing private companies in the country. Dave created the Long Island Emerging Technologies Fund which helped launch and provide seed funding for ten early stage companies based on technology developed at the research institutions on Long Island. He also served as founding National Board Chair for Patriot Boot Camp, a not for profit that helps veterans and active duty service members from around the country start businesses. In 2022, he engineered the merger of PBC into DAV (Disabled American Veterans) where he is now Co-Chair of DAV's National Veterans Entrepreneurship Council.
Mr. Calone has held a number of roles on Long Island including as Chair of the Suffolk County Planning Commission where he quarterbacked the creation of Suffolk County's first Comprehensive Plan in nearly 40 years and he spearheaded the LI Unified Solar Permitting Initiative which has since been adopted as a model for permit streamlining across New York State and for which Suffolk County was awarded a National Association of Counties' National Achievement Award. He served as Chair of Suffolk County's Superstorm Sandy Review Task Force, as co-founder of Suffolk County's "Suffolk Forward" initiative to support small business recovery in the county during the COVID-19 pandemic, and as Vice Chair of Accelerate LI, a collaborative effort of Long Island's research institutions. He is also a Senior Advisor to Long Island Minority Millennials, an appointed member of the Long Island Manufacturing Task Force, on the Executive Board of the United Way of Long Island, on the board of the Community Development Corporation of LI, on the board of the LI Angel Network, on the board of Autism Communities, and on the Dean's Advisory Board for the Stony Brook University College of Business.