Suffolk County Sheriff – Errol D. Toulon, Jr.
September 7, 2018 @ 8:00 am - 9:30 am EDT
Courtyard Marriott
5000 Express Drive South
Ronkonkoma, NY 11779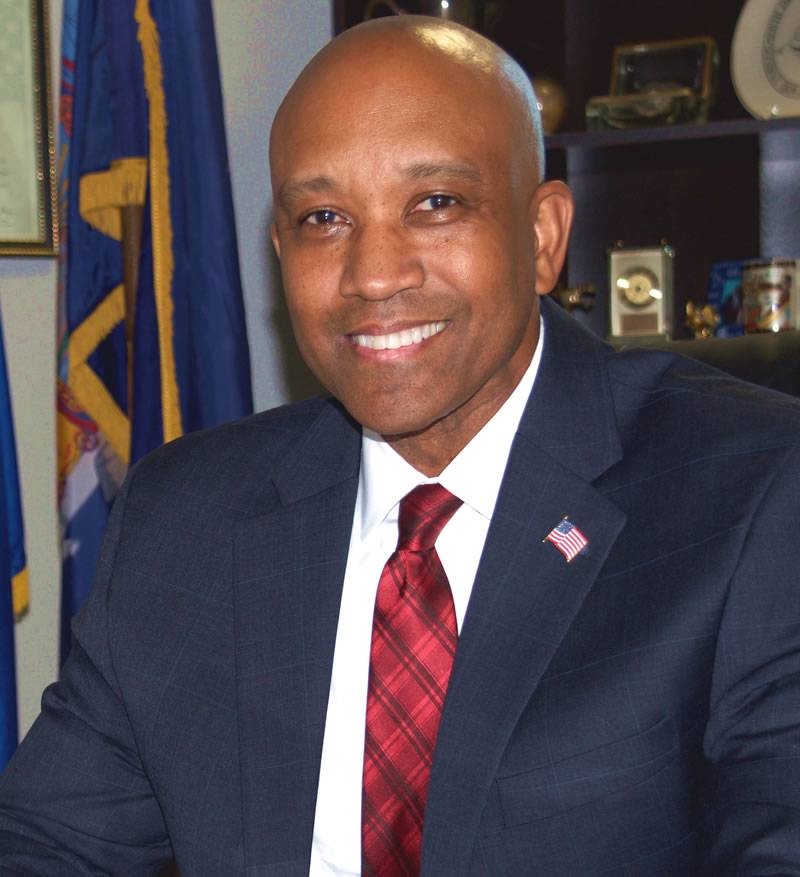 Sheriff Errol D. Toulon, Jr. has 30 years of criminal-justice experience, heavily centered upon corrections intelligence and combating gang violence both inside and outside of correctional facilities. His criminal justice experience commenced with 22 years as a uniformed Member of Service with the New York City Department of Correction, where he served as a supervisor and instructor at the Correction Academy, the Firearms and Tactics Unit, Emergency Service Unit and Office of Compliance Consultants.
Errol then spent two years serving the constituents of Suffolk County as the Assistant Deputy County Executive for Public Safety under the administration of County Executive Steve Bellone, where he supervised eight public-safety departments, including the Suffolk County Police Department and the Department of Fire, Rescue, and Emergency services, as well as the Medical Examiner's Office.
In July of 2014, Errol was named Deputy Commissioner of Operations for the New York City Department of Correction. During his two and a half year tenure as Deputy Commissioner, he oversaw the Applicant Investigation Unit, Training Academy, Correction Intelligence Bureau, Emergency Preparedness and the Policy and Procedures Unit.
Errol is certified through the Department of Homeland Security in Emergency Planning, Radiological Emergency Management, Incident Response to Terrorist Bombing, WMD Threat and Risk Assessment and State Disaster Management. In addition, Dr. Toulon is certified to teach Weapons of Mass Destruction Awareness, NIMS, Domestic Terrorism and Hate Crimes. He received his Master's degree in Business Administration from Dowling College, an Advanced Certificate in Homeland Security Management from Long Island University, completed his Doctorate in Educational Administration in 2011 and attended leadership courses at JFK School of Government at Harvard University.
On November 7, 2017, Errol was elected to the position of Sheriff of Suffolk County. On January 1, 2018, Errol officially became Suffolk County`s 67th Sheriff and the County`s first African-American Sheriff. As the County's highest ranking law enforcement official, Errol will oversee the Sheriff"s Office as we continue to tirelessly work to serve and protect our residents through innovative programs to reduce inmate recidivism, by promoting sound fiscal policies and by working cooperatively with law enforcement and community groups throughout Suffolk to improve our neighborhoods and correctional facilities.
Errol is a two time cancer survivor recovering from lymphoma as well as pancreatic cancer. His battles with cancer have inspired him to further dedicate his life to helping others.