Reclaim New York's Michael Watt
April 20, 2018 @ 8:00 am - April 28, 2018 @ 9:30 am EDT


,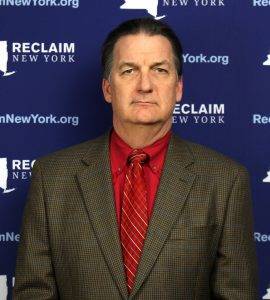 Reclaim New York is a non-partisan, non-profit organization that empowers New Yorkers, through education and civic engagement, to reclaim ownership of their government. Their transparency project is launching a wave of citizen-driven oversight that is producing more responsive local governments. Their mission is to expose the entrenched and broken governing class so New Yorkers can have a more affordable place to live, work, and raise a family.
Michael Watt has made it his personal mission to ensure Long Island's vitality. As Reclaim New York's Long Island director, Watt strives to rectify this by getting more Long Islanders involved in the government process at the school board, village, town, county and state levels in order to increase transparency and accountability. There is no greater deterrent to inefficient (at best) or corrupt (at worst) government than active civic participation.
Thanks to our sponsors TAI and the The Music man Radio Show.