John Bruckner, President of National Grid
October 12, 2018 @ 8:00 am

-

9:30 am

EDT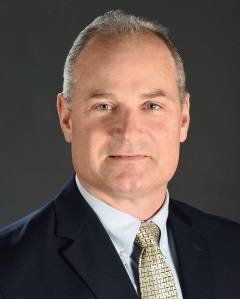 In April 2018, National Grid named John Bruckner, most recently the company's executive vice president of network operations, as its New York president. In his role as President, Bruckner oversees National Grid's regulated businesses that provide electricity service to 1.6 million customers in upstate New York and natural gas service to 2.3 million customers in upstate New York, Brooklyn, Staten Island, Queens and Long Island. The company's New York service area spans from Niagara Falls to the forks of Long Island.
Bruckner brings decades of experience across the company's New York business to his new role. Since joining National Grid in 1985, he has held a number of positions with increasing responsibility, including division manager for electric design and construction, director of transmission and distribution project management, president of Long Island transmission and distribution and senior vice president of U.S. Electric Operations. He was named Executive Vice President of Network Operations, Safety & Capital Delivery in August 2017.
Bruckner is a graduate of the U.S. Merchant Marine Academy and has a Master's degree in Business Administration from New York Institute of Technology. He serves as a board member of Edison Electric Institute, the Long Island Association, Red Cross of Long Island, the Center for Energy Workforce Development and the New York Smart Grid Consortium.