1st Congressional District Candidate Perry Gershon
October 5, 2018 @ 8:00 am EDT
Courtyard Marriott
5000 Express Drive South
Ronkonkoma, NY 11779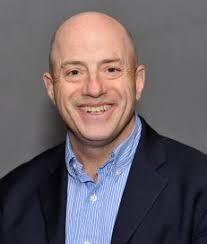 Congressman Lee Zeldin had been invited to debate Mr. Gershon at this event.
After graduating from Yale in 1984, Perry founded one of New York's first sports bars for fellow Mets, Jets, Knicks, and Islanders fans (and occasional Yankees, Giants, and Rangers fans) and followed with a 25-year career as a lender to commercial real estate. In his private life, Perry and his family have worked consistently for social justice through their synagogue and community.
Perry put down roots in Suffolk County more than 22 years ago. He and his wife Lisa, a working mom, live on the South Fork. Their two sons, Logan (21) and Marshall (19), are now in college. He is an avid marathon runner – 21 marathons – who uses his passion for the sport to raise money for charitable causes. Perry also was a former head of his synagogue's social action committee, where he championed for New York's SAFE laws in the aftermath of Sandy Hook and he oversaw relief efforts after superstorm Sandy.
Perry is running for Congress because it's time for badly-needed change in America. He will stand up to Donald Trump and anyone who tries to divide Americans by sowing discord, encouraging hate, and fomenting violence. Perry will fight for high-paying jobs, gun violence prevention, affordable health care, high-quality education, clean air and water, social security and Medicare, enhanced veterans' benefits, and an end to our nation's never-ending wars, to name just a few.
Hal Kramer of HDK is the event sponsor.